We turn industrial buildings into your competitive advantage.
Using clever solutions specially developed for the plastics industry.

Service
---
We plan and execute industrial building projects for the plastics industry, in which production processes, building services and architecture are optimally coordinated. We guarantee that, even on unfavourable plot configurations and for structures organically matured over decades, enormous leaps in efficiency are possible.
Our strength: We understand your business because we employ architects and engineers with a wealth of experience in the plastics industry under their belts. This enables us to create industrial buildings that deserve the name: a building that is optimally coordinated with the production processes – and thus becomes a machine in its own right.
---
---
IE plans and implements efficient logistics systems for industrial enterprises. We are not tied to specific suppliers' products, but instead, as a neutral partner, consistently search for the best solution for our customers – whether selecting the conveying technology, warehouse systems or appropriate software. With our one-stop operational and construction planning, we ensure that the goods and personnel fluxes are optimally coordinated with both production processes and the building.
Contact person
Thomas Hanhart | Logistics Manager
IE ensures the necessary production hygiene and cleanliness are adhered to. We compile holistic hygiene and zoning concepts based on the respective product and process. Where cleanliness demands are stricter, we plan and build process-specific controlled areas and clean rooms – on request GMP-compliant and including complete training. Holistic planning allows us to focus on product reliability and operating costs.
Contact person
Stephan Fischer | Hygiene and Clean Room Manager

IE develops energy- and resource-saving concepts. We engage where the greatest potential for more sustainability in industrial buildings is found: in the production processes and the efficient design of all upstream and downstream processes. Measures range from energy recovery from process heat, through the use of renewables, to the efficient utilisation of plots. Our solutions also save both resources and costs, and thus link environmental responsibility to our customers' corporate success.
Contact person
Thomas Rieger | Sustainability Manager
---
This is what we're made of
---
AT HOME IN YOUR INDUSTRY
We specialise in industrial buildings in five different industries. Our extensive experience in these fields mean that we speak exactly your language and understand your production processes. Our industrial buildings are therefore uncompromisingly planned, from the inside out.
ALL EXPERTS UNDER ONE ROOF
Our IE industry-specific engineers, architects, planners and logistics specialists all work for a common cause, allowing us to create industrial buildings that convince from any angle. Production processes, technical building services and architecture are thus optimally coordinated.
EMPLOYEES AS ENTREPRENEURS
Here at IE Engineering, all employees are stakeholders in the company, meaning you can rely on our teams' motivation and initiative. Experience a new kind of partnership in cooperation.
GUARANTEED SECURITY
Our planning and implementation guarantees give you complete security in terms of costs, deadlines, quality and function. From the initial design idea, through the choice of production technology, operational and logistics planning, to general planning and implementation, we execute all project stages – including in work contract format.
---





---
Projects
---
Project examples: clever industrial buildings solutions from IE
We'll give you more than just an architectural shell for your production facility: we enhance the efficiency of your processes – with industrial buildings perfectly matched to your production processes. How we do it? With a lot of brainwork. We are not satisfied with mere run-of-the-mill solutions. Clear competitive advantages await our clients at the end of the process. Here are a few project examples:
---
A manufacturer of high-quality plastic films for the pharmaceuticals industry relies on an off-the-shelf solution in their extrusion shop. For example, the mechanical engineer's standard platform systems were employed. The steel structures were predominantly welded and only suitable for a specific extruder. If an extruder was replaced, then it was necessary to dismantle the complete system. The consequence: complete shutdown for around three weeks.
IE Plast questioned the necessity of this design and instead developed a variable and flexible tower system suitable for all the extruders used. Its steel beams are not welded, but completely bolted and clamped. This means that all other machines can continue to produce while one extruder is replaced during production. Its success hits home: operating standstill is cut from three weeks to zero days.
IE Plast contact person
Percy Limacher |CEO

At a plastic packaging manufacturer's premises, the IE Plast experts noticed the warehouse, which was amply dimensioned in comparison to the production shop. Did it really need to be extended for a planned expansion of production? The client's answer was a clear yes: the finished plastic films needed to cure for 14 days before they could be packaged and shipped. Hence the large warehouse.
IE Plast's optimisation proposal: simply increase the temperature in the warehouse. This substantially decreases the necessary film curing time. Tests reveal that products only need to be stored for three instead of fourteen days at 50 degrees and a defined humidity level. This comes practically without higher energy costs because the excess heat from production is available for heating. The warehouse could therefore be considerably reduced. The result: substantially lower operating costs and considerably less bound-up capital.
IE Plast contact person
Percy Limacher | CEO

An injection moulding company settled for a standard architectural solution: the roof of the 40 × 40 m production shed was to be supported by several columns. Even before building work commenced, the company had their doubts about the plans and had IE Plast examine them. It quickly became clear that the standard solution would lead to considerably higher costs. For example, four cranes for replacing the injection moulding dies were planned, where a single crane would have been entirely sufficient – if the columns had not been in the way.
IE Plast designed an alternative: a supporting structure as a framework. This allowed all columns to be dispensed with. This, in turn, not only dispensed with three of the cranes; production processes and logistics were also considerably simplified. The supposedly more economical standard solution would have been much more expensive in terms of running costs. Even the construction costs of the framework structure were 25 per cent cheaper than the standard roof.
IE Plast contact person
Percy Limacher | CEO

---
People
---
Industry specialists
---
Percy Limacher
CEO
Plastics engineer
EMBA FH
Zurich | Munich facility
T +41 44 389 86 74
T +49 89 82 99 39 15
p.limacher@ie-group.com

Reto Pratter
Mechanical engineer
Executive MBA FH
Zurich facility
T +41 44 389 86 85
r.pratter@ie-group.com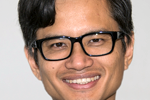 Bao Nam Hoang
Architect (ETH SIA)
MAS ETH MTEC/BWI
Zurich facility
T +41 44 389 86 98
n.hoang@ie-group.com

Planning partners
Only the best for our clients: long-term partners, complete transparency
We rely on the expertise of long-term partners for specialist tasks not forming part of our core services. Processes involving these companies have been honed to perfection as a result of our collaboration on numerous projects. In this way we ensure that our clients enjoy the same high level of quality, regardless of whether IE employees or those of third-party companies are involved.
However, transparency is still important to us. Before the project begins we inform our client about which services we are buying more of and from whom. With regard to the plastics industry in particular, we work with the following companies:
Switzerland
Dr Hans Schicht (clean room and qualification)
Germany
---
Network
Rejuvenation of our expertise
Exchange of experience is not only important for IE internally: to continually expand our expertise we are dedicated to a whole range of associations and institutes. With regard to plastics industry topics in particular, we are a member of the following organisations: